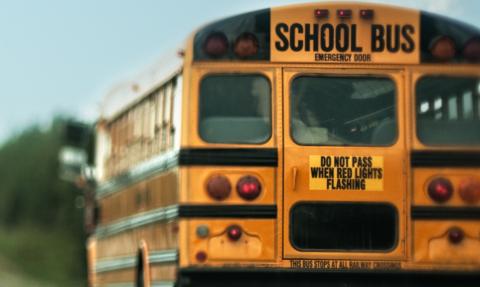 Bussing Registrations Terms and Conditions (2022-2023)
Students must present a valid bus pass when boarding a school bus and all riders must register each year.
If your child plans to use School Bus transportation for the 2022-23 school year, please complete the registration below (opens Apr 4th, 2022) for each child that requires bus transportation. This registration is to apply for a seat on a bus.
---
Fees
The District will charge an annual Registration Fee to help support the costs of continuing service and safety enhancements. This fee is $25 per rider.
Fees are waived for Regular Eligible Riders (registration still required). This fee schedule applies to Courtesy Riders only.
Courtesy Rider (per student) $270.00
Courtesy Rider (2 or more students per family) $540.00
These rates will be adjusted annually based on the Canadian Consumer Price Index (CPI). Half rates will not be considered for one-way trips or partial weeks, nor does this fee include a bus ride home due to early closure for students living out of catchment area.
Please print a copy of the "Approved Bussing Information" email as a temporary pass until the student receives their actual pass.
---
After your registration has been processed you will receive an e-mail from the transportation department with:
Before School ~ Pickup location and approximate time.
After School ~ Drop off location and approximate time.
Or an e-mail to notify you if your child does not qualify for bus transportation.
---
If you have questions or concerns please contact the Transportation Department.
Phone: 604.792.1255
e-mail: bus_registrations@sd33.bc.ca